Reading time: 4 min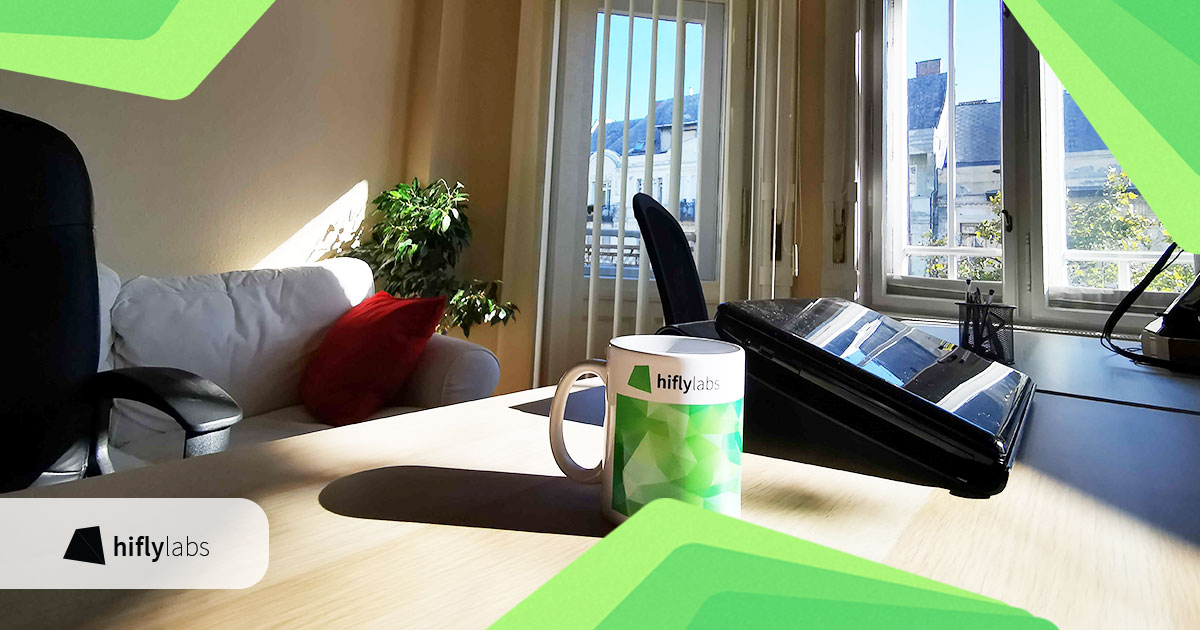 At Hiflylabs, after an initial period of formation, it emerged as a natural need  to define and place ourselves among our other project company competitors. Identity is a multidimensional issue, but I would like to highlight one now: we felt it was important to clarify (first of all, at least for us) where we are on the bodyshopping company – competence company axis. One end of the scale, the purely "bodyshopping company" as a term in our language (but perhaps in the market for many also), covers a business that hires a colleague but immediately delegates him/her to a client, a project. The colleague works for the client, and his/her contract expires at the end of the project. If there is no work, there is no further legal relationship. There is no or minimal community building, no mentoring. The other end of the scale is the "competence company", where a professional team is built, which also implements projects, but team members (of course) get paid even if they are between two projects, there is a strong sense of belonging, team spirit, and professional community, and the company is working actively to build and maintain them.
A few years ago on this axis, we clearly and 100% defined ourselves as a competence company. Over the past few years, however, in parallel with the spread of an agile approach, our clients have increasingly demanded (and continue to demand today) that colleagues work only with them, full-time, long-term. To fulfill this need, 2-3 years ago we started to hire collegaues for projects, but we  usually start to involve them in our competency-based company model right away Thus, today we also employ colleagues working on a project permanently, but we still consider ourselves to be a markedly competence-based company.
When recruiting new colleagues, in my experience, we have a much simpler task when we can promise our competence company's values to future colleagues in an interview. There is a need for belonging to a workplace community in almost everyone, and a cohesive, collaborative culture based on friendliness and openness can be especially appealing to many of our applicants.
As I wrote in a previous post, one of the bases of Hiflylabs' structure is the strong mentoring system in which each colleague has a mentor who pays attention to the employee's mental well-being and professional development. We have a quarterly personal evaluation system through which we develop each other by giving mutual feedback. The mentee's environment (mentor, project manager, possibly senior staff) makes sure that the colleague is in the "right place", feels good and gives an assessment and goals for the next quarter, which are then re-measured together. The colleagues' feedback helps to keep the company developing. As a manager, it is a constant struggle to see behind our blind spots (in fact, to discover them at all). I am very grateful for getting our colleagues' feedback, even critical voices.
In addition to the mentoring system, we try to establish and maintain a professional community and a cohesive team in many different ways. We have a monthly information-sharing meeting, where, according to a given choreography, colleagues report on the projects to each other, and where managers report on the events, decisions, or dilemmas of the company. We also hold a professional workshop every month, where there is a discourse about project solutions, innovations and reports on conferences. We have regular joint breakfasts, where everyone answers two questions while eating their cocoa swirls: what project they are doing, and a surprise question (e.g. what you wanted to be as a child, or do you have any extraordinary skills – almost everyone is partly a master of mental arithmetic, singer or juggler 😊). An important event in the life of our company is our two-day team building event held every year. We have a range of sporting events (soccer, ice skating, basketball) as well as board game evenings, beer nights, table football, family day and sailing. Of course, this year, due to COVID and social distancing, we have replaced a big part of the programs that require physical contact with online programs, as many others have probably done.
Recruitment is an ongoing activity for us. In some cases, we are not even looking for a specific position, but we are monitoring the labor market, and whoever fits us will be recruited in mutual sympathy – and obviously if other financials are agreed. In the interviews, candidates are examined not only based on their current knowledge but also together with their potential. Anyone who has good software skills and fits us culturally, in many cases it almost doesn't matter what they are currently capable of. Do you have a BI development history but don't understand 'A' technology, only 'B'? No problem, it will take a few days or a few weeks to learn, but we will give you all the support you need. It has become my belief that adaptability, good problem-solving skills, and reliability are the three keys to success, at least in the field where we move. Thus, in addition to personality, we mostly try to map these traits in the interviews as well.
We strive to ensure that the interviews are representative of how Hiflylabs works. It is a principle that we do not teach a lesson, we do not lord it over; we are friendly and honest. We always consider the candidate as a partner, partly because it is an attitude that comes from our nature, and partly because we may be sitting in front of one of our company's most valuable future employees. Concerning honesty: many times we try to frighten the candidate off even if there is a mutual sympathy after the first 15 minutes. We would rather put the expected negatives and difficulties on the table than keep them back. And if you still like us: well, then let's shake hands.
We are one of the leading data companies in Hungary and our mobile / web application development division is also growing extremely dynamically (we doubled our volume last year and this year as well). We strive to create a workplace where it's good to come in, where colleagues can be successful professionals and which is commercially successful.
Author: Tamás Fehér – CEO