Reading time: 4 min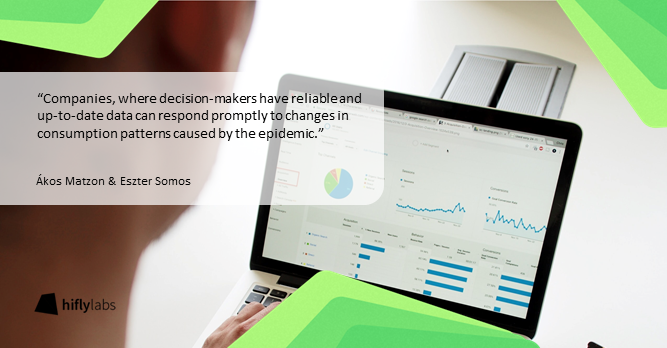 Coronavirus has brought unprecedented customer changes, to which only those companies were able to respond promptly that had reliable and up-to-date data available to decision-makers.
Since the outbreak of the coronavirus, we have all been actively following the news. Some people look at the numbers of infected people, others read analyses (e.g. this or that), and some people are most interested in the future of their company. At Hiflylabs, we are also involved in analyzing the social aspects of the coronavirus, but this blog post is focusing on the corporate world.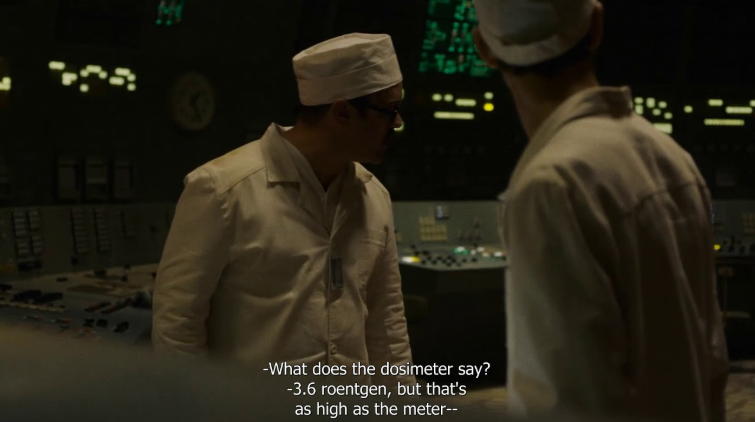 We have all learned throughout history that up-to-date and reliable data can save lives. Source: Netflix/Chernobyl
How does the coronavirus affect companies?
The vast majority of our clients are large enterprises with customers and brick and mortar shops across the country. The consequence of the domestic spread of coronavirus – such as the closure of public institutions or the switch to home office – has led to a drastic change in consumer habits, as shown by Google statistics.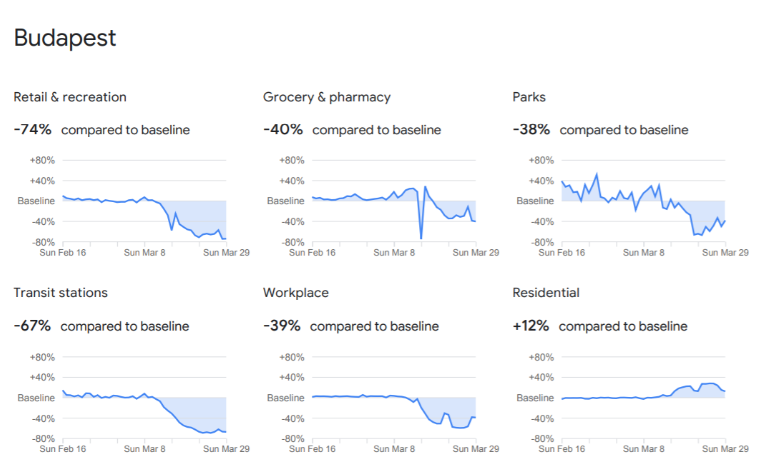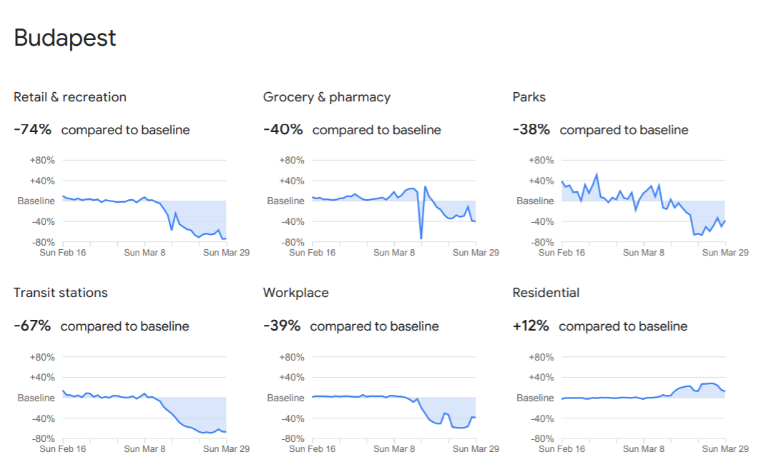 [Our daily lives have changed significantly, as confirmed by Google's location data. Source: https://www.gstatic.com/covid19/mobility/2020-03-29_HU_Mobility_Report_en.pdf]
Industries are affected in different ways, e.g.:
in some industries, we can see that there is a significant decrease in traffic (e.g. air transport, gas stations, brick-and-mortar retail, tourism, clubs)

elsewhere, business leaders are facing the exact opposite and trying to cope with increased demand (e.g. e-commerce, hygiene manufacturers, packing industry, telecommunication, and online entertainment).
They have something in common

: companies with reliable and up-to-date data have advantage within the industry.
Why is standard reporting not enough?
Every company has standard techniques, with which they can monitor their operation. For example, they must have information about sales data, procurement costs, inventory, and the number of orders. However, reports that can be used to answer the questions necessary for day-to-day operation (e.g. the number and amount of orders from last month) are not suited to answering new types of questions that arise in a crisis.
On the one hand, during crisis there is a much stronger focus on the time factor, both in terms of aggregation (weeks and days instead of months) and the actuality of the report (it is not enough for the indicators to be available on a monthly basis). On the other hand, data may not be interpreted in the usual context. 
For instance, in the e-commerce sector, a standard report can show the change in the number of orders. However, if we see a significant drop here that doesn't tell us much about the reasons behind. Are they looking for a specific product group that is sold out? Is the page overloaded and therefore slowed down? Are the products in the cart but not ordered because there is no contactless delivery? These questions remain unanswered without data.      
The better you know your customers, the better you can serve them
Recently it has become common knowledge of how much data companies collect about internet user behavior. This is a highly complex and divisive issue, but if we focus solely on the use of data, we can see to what extent it is possible to get to know users.


[https://netflixtechblog.com/artwork-personalization-c589f074ad76  Netflix even tailors the image of the chosen film to our taste]
Although it is easier to collect detailed data on online behavior, for each sector it can be said that the deeper we understand how consumer preferences change, the more targeted steps we can take to keep our business running. Properly detailed and complex reports help answer questions such as where resources need to be reallocated, at which shops, what products should be off the shelves, and from which extra stock is needed.
Companies usually have most of the data needed to answer these questions, but the main question is how much time and energy shall be put into transforming them to truly foster decision making.     
Data maturity in practice: our experience during the coronavirus
Our clients typically have not reached the level where the above-mentioned Netflix is (yet) but we can see more and less mature examples on the scale:
According to our experience, leading companies possess financial, sales and other essential data consistently, reliably and up-to-date (e.g. in a data warehouse). Data quality is monitored, which guarantees that only reliable data is presented to decision-makers. Many teams have

self-service BI competence

* and data democracy** (e.g. at

Airbnb

, data democracy is an integral part of agile company culture), therefore, business teams are ready to create new reports quickly and independently. By analyzing these, they can quickly understand the changes and are 

able to come up with actionable insights and measure effects.

As for

less data mature companies

, what we can see is that reporting teams are overwhelmed, they are asked more and more questions. Decision-makers do not get the answers quick enough and the manual nature of the process leads to more errors which takes even more time to check. As a result, answering a seemingly simple question can take days, and developing a new report can take weeks.
Our above experiences broadly coincide with the differences between the digitization maturity of the sectors, as shown in several analyses by The Boston Consulting Group or Harvard Business Review. Some members of the banking sector, online service providers, and telco companies have reached a higher level of data maturity while retailers, the energy sector or public administration are fallen behind.    
The money invested in data pays off
Our colleagues have already written about the indirect value of data projects. If we think only of direct financial benefits when examining the return on a particular data project, we can easily be trapped. Whether it is data warehouse development, advanced analytics or data visualization; the return is expected primarily from faster and better decision-making. This is highlighted by the unfavorable situation caused by the coronavirus: in a crisis, data clearly increases competitiveness.
*self-service BI competence: i.e. self-service business intelligence competence. SSBI is an approach that supports the decentralization of reports and other data queries. Not a core business unit or IT team, but the business users themselves can deliver answers to business problems. 
**data democracy: Users have free, transparent access to all data within the organization. Both business and IT have access to data and understand its content, thus the gap between the two user groups is narrower.
This blog post is a 100% home office product, the authors were 4 kilometers apart at the time of writing, ordered lunch, did the shopping online, and did not leave their homes. On a day before the coronavirus, almost everything would have been done differently. 
About the authors:
Hiflylabs advisory team
Our advisory team helps our clients answer questions such as how to create business value from corporate data assets, where to start this path, how to build data competence, or what business problems can be solved based on data at all. We believe that data projects can be delivered painlessly and that in addition to the direct benefits, they have many indirect values, too.
Ákos Matzon: https://www.linkedin.com/in/akosmatzon/
"I am the leader of the Hiflylabs advisory team. I have a Big4 business consulting background and have been working at Hiflylabs since 2018 where I have led the implementation of various data projects." 
Eszter Somos: https://www.linkedin.com/in/esztersomos/
"I am a member of the Hiflylabs advisory team. I have gained my experience as a data scientist and help our clients using their data more efficiently ever since. Before joining Hiflylabs in 2020, I participated in the introduction of data-based decision-making and product development at online service development companies."